35th Annual General Meeting
Saturday, December 9, 2023 | 9am
Valhalla Inn
1 Valhalla Inn Road, Thunder Bay, ON P7E 6J1
Applications for membership are available at:
Administration Office
678 City Road, Fort William First Nation, Ontario
Phone: 807- 622-2977
Wequedong Lodge Cancer Screening Research Project
Wequedong Lodge of Thunder Bay partnered with the Indigenous Cancer Care Unit at Ontario Health (Cancer Care Ontario) and Sunnybrook Research Institute on a research project focused on better understanding barriers and facilitators of cancer screening for First Nations communities in Northwestern Ontario (NWO). This collaboration allowed us to dive deeply into cancer screening processes and experiences in First Nations community members and helped us to take the recommendations from this research forward to shape policy action.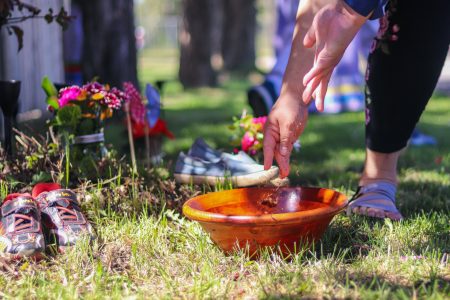 Wequedong Lodge is a boarding home facility that provides support services and accommodations to First Nations, Metis and Inuit accessing health care services in Thunder Bay.
Wequedong Lodge has a reputation of dependability and provides clients with accommodations, transportation, translation, and meals in a safe and secure environment.